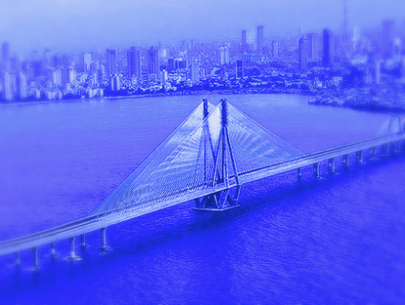 Best wishes for the New Year from all of us at SCP. We hope 2016 is off to a great start for you.

The beginning of a New Year is a good time to pause and reflect on the year that has gone by and take stock of the hits and misses – what worked well for your business and what could have been done better. It's also a time of hopes and aspirations for the future, and an opportunity to decide on goals that will take the business further.

Over the past few years, we've had several interactive and highly engaging conversations with entrepreneurs and management of companies on their resolutions for their businesses. In the spirit of the New Year, we're highlighting the ones that we've discussed most often. Some of them may even sound familiar to your business.
10 Resolutions for Businesses for 2016

1. Keep it simple

If there's one thing we keep hearing from entrepreneurs, it's the yearning for the days when things were simple and uncluttered in their business. There's no reason for growth to be coupled with complexity.

Rather, as you start a New Year, look at streamlining and simplifying your business processes. If you have a quality product, don't get swayed by the latest trends in the market. Less can indeed be more. A pipeline of two-dozen new products may seem appealing, but stretches the organization's focus and bandwidth to a point where none of them can reach their potential.

Simplicity adds efficiency to your operations. Identify what it is that differentiates you and make sure that you are communicating that well, internally and externally. As one entrepreneur put it, "Does it pass the Mom test? Can I effectively explain my business to my mother in a few simple sentences?"

(Click here to read more)
Eyes Wide Open: Is Private Equity right for your business?

We had the opportunity to interact with several entrepreneurs at a Deloitte conference a few weeks ago. The focus was on key issues and questions they should consider before raising funds through private equity. Private Equity, as an asset class in India, has gained prominence and salience over the last few years. There can be significant mutual benefits by partnering with a private equity investor. PE investors can bring in insights on best practices, access to industry experts and a global network of prospective partners / suppliers / customers, a disciplined approach for improvement in several functions, and more. Nonetheless, for long-term alignment between investors and companies, it is important that PE as a source of capital is picked for the right reasons.

To view our presentation to entrepreneurs, please click here.
India remains a bright spot on the global investment horizon

Indian economy fundamentals continue to remain strong. The World Bank estimates that India will grow by 7.8% in 2015-2016 and by 7.9% in the next two years as a result of strong investor sentiment and the positive impact on real incomes from the fall in oil prices and overall inflation.

2015 was a record year for investors on multiple fronts. Private Equity investment in India rose to its highest level ever with $17.5 billion invested across 685 deals, up 34% in value terms from 2014. The year also saw a record value of exits at $8.2 billion, more than double the value of exits in 2014.

The year also turned out to a great year for Initial Public Offerings. 21 companies held initial public offerings in 2015 and raised a total value of close to $2 billion. The amount of capital raised through IPOs in 2015 alone was close to the cumulative value raised in the previous four years. 2016 is expected to see a similar trajectory as 21 more companies have already received approvals from the capital markets regulator to launch their public offerings.

There have been some hiccups as well. Due to a political logjam, the pace of reform has been hampered. A much-awaited central Goods & Services Tax (GST) is yet to be implemented. Corporate earnings have not reflected the bullishness of the economy thus far. Nonetheless, as a result of a number of key initiatives in the last year (Make in India, financial reform, socio-economic inclusion, promotion of FDI, and fiscal consolidation) the investment climate for the future remains optimistic.
News & Updates
Advisory Board
We are delighted to welcome Shiv Dalvie as a member of our Advisory Board. Shiv has close to 20 years of investment experience globally. Most recently, in his role as partner at AEA Investors, Shiv was responsible for establishing and leading AEA's private equity business across Asia including China, India and Southeast Asia. SCP is excited to work with Shiv and to benefit from his significant investment judgment.
Upcoming Visits
Over the next two months, we are scheduled to be in the US, UK, Singapore, Hong Kong and the Middle East.
If you'd like to learn more about SCP in an in-person meeting in one of those locations, please let us know.