ki Mobility Solutions Pvt. Ltd.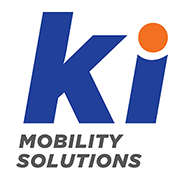 ki Mobility Solutions Pvt. Ltd
One of India's leading automotive aftermarket players
Investment: 2021
ki Mobility Solutions Pvt. Ltd. (ki Mobility) in an integrated automotive aftermarket player involved in the sale of parts & accessories and provision of maintenance & repair services through a unique online-to-offline business model. It is leveraging new age technologies, such as telematics, connected mobility, and artificial intelligence, to create a separate digital ecosystem in the auto aftermarket space that is beneficial to all stakeholders. The company is promoted by TVS Automobile Solutions Pvt. Ltd., which is part of the $8.5 billion TVS Group and is also one of India's largest players in independent automotive aftermarket business with a pan-India supply chain infrastructure.
India's independent automotive aftermarket industry is highly fragmented in nature, with thousands of retailers, garages and distributors across the country. This has created large inefficiencies in the market as existing players work in silos with independent operations, making the industry ripe for consolidation and technological disruption. ki Mobility aims to tap this opportunity and disrupt the market by providing an end-to-end spectrum of offerings – from aggregating service demand to procuring parts to providing service fulfilment – through a technology-enabled digital platform that leverages the robust supply chain of its traditional distribution model.
SeaLink Capital Partners looks forward to actively supporting the company as it embarks on its next phase of growth to reshape the automotive aftermarket industry and deliver enhanced value to all its customers.