Sekhmet Technologies Pvt Ltd. (THB)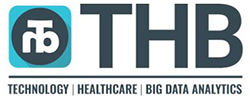 Sekhmet Technologies Pvt Ltd. (THB)
India's leading clinical intelligence company
Investment: 2021
Website: https://www.thb.co.in/
THB is India's leading full-stack clinical intelligence company that helps deliver personalized coordinated care, real world evidence and syndicated data intelligence to healthcare providers, pharma companies and health insurance companies by leveraging real world clinical data and state-of-the-art data and analytics platforms. THB's platforms process 1bn+ clinical parameters across 20+ therapeutic specialties. THB is headquartered in Gurugram with offices in 10 cities across India and Asia.
The healthcare ecosystem is undergoing rapid digitization that has accelerated post COVID-19. As digital infrastructure and tools permeate healthcare, key stakeholders are increasingly adopting high-quality data-driven solutions. THB aims to tap into the growing opportunity to deliver Data-Technology full-potential to its customers. THB (Technology | Healthcare | Big Data Analytics) leverages its (i) rich clinical dataset sourced from 5,000+ healthcare providers partners, (ii) proprietary big data technology stack, and (iii) deep expertise in areas such as medical affairs, biostatistics, and healthcare technology to transform decision making, user engagement and clinical outcomes at healthcare organizations.
SeaLink Capital Partners looks forward to working with THB as it plays a role in developing the much needed digital infrastructure for the crucial healthcare sector in India and other countries.