Surya Children's Medicare Pvt. Ltd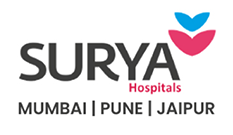 Founded in 1983, Surya Children's Medicare Pvt. Ltd. (Surya) is Western India's largest children's hospital chain with focus on high risk maternity and neonatal and paediatric intensive care. Surya has built India's largest Level 3 Neonatal Intensive Care Unit and is well known for its best-in-class clinical outcomes and neonatal survival rates in the country. The company currently operates mother and childcare hospitals across Mumbai, Pune and Jaipur.
One out of every four pre-term babies in the world is born in India. Increased prevalence of fertility treatments has led to more complex and high-risk pregnancies requiring specialized gynaecological care. Rising pre-term birth rates and maternal complications have created an urgent need for improved clinical outcomes. The current mother and childcare market in India is highly fragmented and unorganised with a significant shortfall in high quality paediatric healthcare services and infrastructure.
SeaLink Capital endeavours to work closely with the company, as Surya expands its network of specialty hospitals.