Team
Heramb Hajarnavis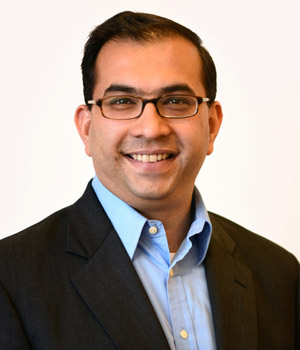 Heramb is the founder and Managing Partner of SeaLink Capital Partners (SCP). He is passionate about collaborating and partnering with entrepreneurs to accelerate their growth with global best practices.
Heramb founded SCP in 2015 based on his very successful track-record of forming partnerships with entrepreneurs and delivering consistent and high returns to investors. Over his career, he has led and played an instrumental role in investments in companies such as Global Dental, THB, Ki Mobility, JM Financial, Surya Hospitals, NephroPlus, Gland Pharma, Alliance Tires, TVS Logistics, Magma Fincorp, Mahindra & Mahindra and Sudhir Gensets.
Heramb was the head of KKR's Indian private equity business from 2010 to 2014. Prior to KKR, he was with Goldman, Sachs & Co. based out of their New York, Hong Kong and Singapore offices where he focused on evaluating investment opportunities for the firm's global private equity and mezzanine debt funds. Most recently, he was a founding member of Goldman Sachs' India office and served as Managing Director and Co-Head of private equity. His prior experience also includes being part of the senior management team at Centennial Communications Corp. (a NASDAQ listed telecom services provider focused on the United States and the Caribbean; subsequently acquired by AT&T).
Heramb has served on several committees such as National Committee on Venture Capital & Private Equity, Sub-Committee on Issues Pertaining to Foreign Investment in India and on a special taskforce focused on healthcare financing as part of the US – India Health Initiative.
Heramb currently serves on the Board of Sundram Fasteners Limited (a leading publicly listed high-precision components manufacturer for the auto, aerospace, and defense industry with $1.5+ billion market capitalization); Board of India Nippon Electricals (a leading electrical and electronic components manufacturer with $125 million market capitalization); Global Advisory Board of TVS Supply Chain Solutions (a leading global logistics firm with over a $1 billion in revenues); Advisory Board of StataDX (a Boston based early-stage company focused on point-of-care diagnostics technology developed by the Wyss Institute at Harvard University for rapid diagnosis of brain trauma and stroke); Advisory Board of Manush Labs (a social impact accelerator); Mentor, Microsoft GrowthX Program
Heramb earned an S.B. from the Massachusetts Institute of Technology (MIT) and an MBA from Harvard Business School (HBS). Heramb was awarded an Aspen Institute Fellowship in 2008.