Team
Karthik Narayanaswamy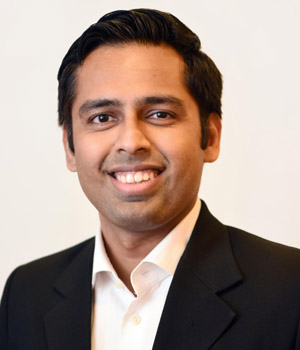 Karthik is a co-founder and Partner at SeaLink Capital Partners. He leads the firm's investments in Healthcare Services and Consumer verticals. In addition, he also focuses on operational due diligence and post-investment operational value creation. At SCP, Karthik has been integrally involved in the investments in Global Dental, THB, Ki Mobility, Surya Hospitals and NephroPlus.
Prior to co-founding SeaLink Capital Partners in 2015, Karthik was a Principal with KKR Capstone operating out of the Hong Kong and Mumbai offices, where he was involved with due-diligence and operations improvement projects across investments in India. These included investments in Alliance Tires, TVS Logistics, and Dalmia Cement. He also co-led KKR's Green Portfolio Program across Asia and focused on driving profitable environmental programs in KKR's portfolio companies. Prior to that, Karthik was a Case Team Leader with Bain & Company in India where he was part of the founding teams of the New Delhi and Mumbai offices. At Bain & Company, Karthik focused on performance improvement, private equity due-diligence, and organization restructuring. Karthik has also spent time with Goldman Sachs Investment Partners in Mumbai where he focused on retail, BPO, and energy investments. Karthik started his career at Capital One Financial in Richmond, Virginia.
Karthik holds a Bachelor of Technology in Computer Science and Engineering from Indian Institute of Technology, Bombay.