Team
Rahul Sanghavi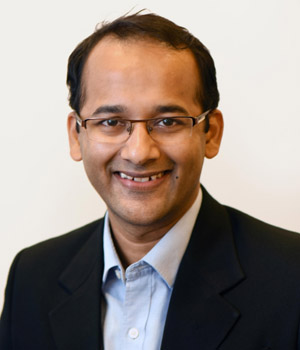 Rahul is an Executive Director at SeaLink Capital Partners (SCP) and has been with SCP since founding in 2015. At SCP, Rahul leads the firm's investment efforts in IT / Technology, Business Services, and Financial Services verticals. Rahul has been integrally involved in the investment in JM Financial Limited. Rahul spends his time between Mumbai and Dallas.
Prior to joining SCP, Rahul was with Standard Chartered Private Equity in Mumbai and Singapore for over five years, with a focus on TMT and Consumer companies. Prior to that, Rahul worked at Monitor Group in Singapore as a strategy consultant advising TMT clients and governments across the Indo-Pacific and Africa regions. Rahul's prior experience also includes being part of the technology and business development teams at Buildfolio Inc., a VC-backed, Silicon Valley-based software start-up.
Rahul has served as an Observer on the Boards of Prime Focus Limited and Varun Beverages Limited in the past and is a graduate of the Boardroom Leadership Program conducted by CII Directors Guild.
Rahul holds a Bachelor in Computing degree with Honors in Information Systems from the National University of Singapore (NUS), where he was a SIA-NOL Scholar, and a Minor in Technopreneurship in collaboration with Stanford University. He also holds an MBA with Honors from The Wharton School of the University of Pennsylvania, where he was a Social Enterprise Fellow.