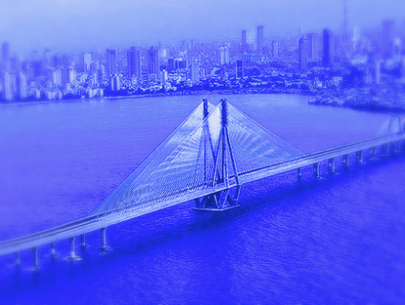 Welcome to the quarterly newsletter of SeaLink Capital Partners.

SeaLink Capital Partners (SCP) launched in Q4 2014, with a strong belief in the underlying strength of the Indian economy and the growth potential of small and mid-sized businesses in India.

Several of our discussions with promoters and senior management of mid-sized Indian businesses (USD 25 million – 125 million in revenue) have focused on their most important assets – their employees. Each of the business leaders recognizes that the ongoing strength and capability development of their talent pool will eventually determine the overall success of their company. Yet, many have a hard time determining how to ensure talent identification and development.

We've chosen to shine a spotlight on this highly needed but often neglected area in this issue of our newsletter. If you have any additional insights or comments on it, do let us know.
Optimism for India's growth trajectory continues
After a few sub-par growth years, the momentum has swung back in India's favor with the help of structural reforms, fiscal consolidation and external factors.

A number of structural reforms have been introduced in the last ten months including auctions in the coal and mining sector and an increase in the Foreign Direct Investment limit in the insurance sector. The government has made other changes to enhance growth including pushing forward on a central Goods & Services Tax (GST) which will replace a myriad of state and federal levies and create significant efficiencies for companies; introducing a financial inclusion program to bring the large unbanked population into the official credit system; and increasing investment to improve infrastructure levels across the country.
Foreign exchange reserves, steadily built by the Central Bank, are at a record high and serve as a safety cushion against external financial shocks. As nearly four-fifths of India's oil requirements are imported and then significantly subsidized for the population, the fall in global oil prices has had a positive impact on the trade deficit and fiscal deficit while also reducing inflation. The cooling of inflation which had been stubbornly high for several quarters, has enabled the Central Bank to have two interest rate cuts in the first three months of 2015, a move that has been heralded by Indian businesses as crucial to get investment plans back on track.
An open letter to Promoters of mid-size companies
Dear Promoter of growth-stage company,

You've done it. Despite the many obstacles in your way, you have succeeded in taking your venture from a fledgling start up to a growth stage company. You identified a market need, developed a product/service, created the distribution networks and secured the approval and loyalty of the end consumer. You and your small team have worked tirelessly over the last several years juggling multiple roles. And now, the business is rapidly adding customers and revenues.

Congratulations. Well done! Now what?

You may have the momentum with you, but if you don't take the time to invest in upgrading your engines (i.e., talent) and oiling the parts (i.e., putting in the right structures and processes), you could be careening off the highway instead of staying on it.

(Click here to read more)
Going beyond capital
SCP's philosophy is to go beyond "financial investment" through a well-defined and demonstrated operational value add approach, enhanced strategic focus and emphasis on corporate governance. Bolstering human capital is one of the areas of focus and we keenly engage with potential portfolio companies on this dimension.
We recognize talent as a USP for any organization and have developed proprietary tools for talent identification, evaluation and constant development. Linking performance and incentive structures to ensure alignment to organization goals is an example of a crucial aspect where we collaborate with CEOs and promoters. Customized tools and diagnostic surveys also help shine a light on business strengths and development opportunities which lead to constructive discussions with senior management.
We understand that for several mid-scale companies, attracting and retaining strong talent to support their growth aspirations is a challenge. Through the SCP network we can identify strong senior executives and work closely with promoters to determine the best fit with the company. We are also strong believers in developing and promoting internal talent and work closely with leaders to put in place the systems and processes that will go beyond "checking the box" and make visible enhancements in overall talent and create the right opportunities.
News & Updates
SCP Fellowships
We are excited to welcome Mohit Mittal as an SCP fellow. Mohit joins us from BCG where he spent 4 years working with auto and industrial goods clients. He has also spent a year with The Global Fund at Geneva. Mohit received his Bachelor in Technology from IIT Kanpur, where he was awarded the President's Gold Medal and is headed to Harvard Business School for his MBA this fall.
SCP Entrepreneur in Residence
We are also thrilled to welcome Ruchi Jain, SCP's first Entrepreneur in Residence (EIR), to the team. Ruchi most recently worked with Healthspring, a healthcare start-up pioneering organised primary care in India. She was previously with Bain & Company and also worked with Teach For India. Ruchi received an MBA from Harvard Business School and a Bachelor's degree in Mechanical Engineering from the Massachusetts Institute of Technology.