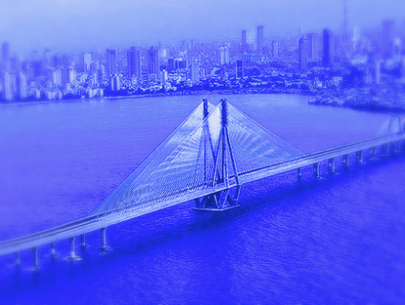 Welcome to the quarterly newsletter of SeaLink Capital Partners (SCP).
 
As mid sized businesses in India (USD 25 million-125 million in revenues) look to scale up and reach new customers, one of the key functions that needs to step up considerably is sales. While early growth for the business may have been possible with a few strong sales representatives and adhoc processes, scaling up to get the next level requires structure, rigor and replicable best practices in sales processes.
 
SCP has developed a strong set of value-creation tools, which focus on enhancing go-to-market execution, driving data driven decisions for volume and value growth and enabling alignment of sales force compensation with incentives. 
 
As part of our value creation philosophy, SCP works closely with all portfolio companies to enhance sales force effectiveness and create sustainable and profitable growth.
 
We've chosen to shine a spotlight on sales force enhancement in this issue of our newsletter. If you have any additional insights or comments on it, do let us know.  
Focus on reforms in India continues
Over the last twelve months, several economic indicators in India have improved significantly, either due to government or Central Bank action, or aided by global factors. Fiscal deficit and current account deficit have both declined substantially as a percentage of GDP. Retail inflation (measured by Consumer Price Index) has declined from 7.3% in June 2014 to 5.4% in June 2015, while wholesale price inflation (WPI) has been negative for the last eight months. The steady decline in inflation has paved the way for the Central Bank to make three rate cuts in the last year leading to a 75 basis points reduction in the key lending rate, a move welcomed by industry.

Growth projections for India remain optimistic in an otherwise uncertain global economic scenario. As per the IMF, India is now the fastest growing major economy in the world, having overtaken China. Projections for GDP growth in India are north of 7.5% for the current and next fiscal year.

The Prime Minister has recently launched a Digital India initiative, which aims to connect the entire country through broadband by 2019. It will bring connectivity to 250,000 villages, creating new ways for businesses to reach consumers across the country, and promoting areas such as e-health, e-education, and e-governance. Quite importantly, it will also enhance transparency and access to infrastructure for all citizens. Top business houses in India have already pledged over USD 71 billion in projects related to Digital India. This project is seen as the third leg of the stool (Make in India, Skill India and Digital India) to enhance growth by strengthening the underlying fundamentals.

On the other two legs, the government has launched a mission to up-skill 400 million Indians by 2022. With over 65% of the population under the age of 35, this is a key priority for long-term sustainable growth for the government. The momentum of the 'Make in India' program continues with several multinational companies strongly considering setting up manufacturing hubs in the country. In the six-month period following the launch of the program, FDI into equity jumped 48% as compared to previous year indicating the faith of overseas investors in the Indian economy.
Sales Force Effectiveness – MAP IT OUT!
Sales teams are the front line of companies. They represent the face of the company to customers, serve as the champion of the product/service, address issues, alleviate concerns, respond to sudden changes in the market, cross-sell and up-sell products/services and generate revenue, often while being located miles away from the headquarters. In a nutshell, the strength of a Sales force directly impacts ultimate success of a company.
As entrepreneurs pursue robust and profitable growth, one question we often get asked, as value creation partners, is "How can I make my Sales team more effective?"
We've distilled our recommendations, based on our experience with a broad range of companies across industries and geographies, into eight key insights, which for ease of reference follow the acronym "MAP IT OUT."

(Click here to read more)
The HyPiR approach
Implementing a new project or process in a growing business is not only challenging but also risky. There is a real fear of getting things wrong and derailing the growth trajectory. As a result, companies spend too much time trying to 'perfect' their product or process and end up in an "analysis paralysis" cycle. SCP has designed and executed the HyPiR (Hypothesis Pilot Rollout) approach across industries, which enables companies to get real time feedback from the market.

The first step is to have a strong hypothesis. In a Sales Force Effectiveness (SFE) example, it could be that certain activity and a revised journey plan will result in higher sales and increase market share. The second step is to clearly articulate the metrics and thresholds for determining success of the pilot. In the SFE example, metrics tracked could be sales growth compared to previous month or weekly achievement of targets. Third, carefully select the region for the pilot. The selected region should be representative of other regions in the rollout plan. Fourth, select a champion with the primary responsibility of monitoring and fine-tuning the pilot. In the SFE case, the champion could be a high performing Regional Sales Manager who is willing to push the envelope and try something new. Fifth, ensure that all issues – large and small – are well captured and documented. These will be crucial as you plan for rollout. Encourage sharing of failures internally within the pilot team without any repercussions. Lastly, create visibility and celebrate successes of the pilot across the organization. Pilots are hard work and require your executives to give a little extra to the organization. Reward successes appropriately

A well-designed pilot has several benefits. It can reveal unforeseen issues and challenges that might arise during implementation. A successful pilot also creates a "pull for the magic" in other zones enabling a quick rollout. Champions of the pilot can also be trainers for other zones during the rollout. Lastly, good hypotheses and well-executed pilots improve your chances of a successful roll-out with minimal risk.
News & Updates
SCP Fellowships
We are excited to welcome Pritika Goyal as an SCP Fellow for the summer. Pritika has completed her first year in the MBA program at the Wharton School of Business. Prior to Wharton, Pritika was at Bain & Company in their Mumbai and San Francisco offices where she was a member of the Private Equity Group. Pritika has a Bachelors and Masters Degree in Chemical Engineering from IIT Delhi.