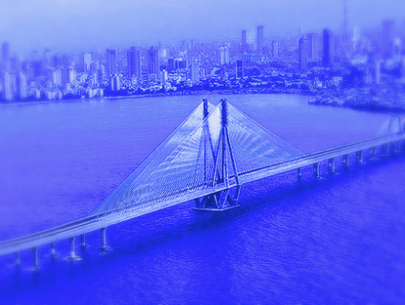 Welcome to the quarterly newsletter from SeaLink Capital Partners (SCP).
2016 was a good year at SeaLink Capital Partners. We made our first investment in NephroPlus, India's leading network of dialysis centres. Our Principals also saw three highly successful exits in investments that they had previously led. These included the Alliance Tire Group – Yokohama Rubber, Gland Pharma – Fosun and TVS Logistics – CDPQ transactions. We believe that these strong exits are a manifestation of the key pillars of our investment philosophy – disciplined due diligence, partner selection judgment, and a strong focus on operational value add.
In our first issue of 2017, we are sharing key takeaways from the Union Budget, which was presented by the Finance Minister on February 1st. Given the recent and sudden "demonetization" exercise in India, which rendered 86% of the currency notes in circulation defunct overnight, all eyes were on this budget.

The Indian government has delivered on its election promise of a reform driven agenda. 2016 was action-packed with reforms aimed at strengthening the economic foundation of the country and we are reviewing a number of those moves in the next section of the newsletter.

Finally, in a world that seems to be increasingly dominated by volatility, we are sharing our perspective on what it takes for businesses to be agile and even thrive in these periods of global uncertainty.
Indian Economy – a year of reforms
2016 was an eventful year for India. The government's focus on structural reforms intensified with the passage of the long awaited Constitutional Bill for Goods & Services Tax in Parliament. The Bill paves the way for a transformational, centralized taxation system that will lead to a more integrated economy, improve tax compliance, and boost investments and business productivity. Implementation of the central tax rate is expected in the second half of 2017. Another reform, the Bankruptcy Code which allows early identification and timely resolution of financial distress and if required, dissolution of impacted businesses, was also passed by Parliament – a measure aimed at encouraging investments in the country by removing structural bottlenecks associated with exits.

Over ten million current and former government employees received a boost to their salaries and pension when the Cabinet approved the recommendations from the Pay Commission. With an overall increase of nearly 24 percent in income it provides a lift to consumption demand in urban areas. A favorable monsoon, both in magnitude and spatial distribution, has also helped rural income and consumption. A Unified Payments Interface (UPI) was unveiled enabling digital payments through the mobile network. FDI reform measures continued to be implemented, with foreign ownership limits relaxed across several sectors – leading to India remaining one of the world's highest recipients of foreign investment.

2016 had serious contenders, but the limelight for the most eventful economic event of the year was stolen by the demonetization announcement made by Prime Minister, Narendra Modi, on November 8. The exercise of eliminating 500 and 1000 rupee currency notes as legal tender overnight impacted 86% of the value of the currency that was circulating in the system. The intent of the move was a crackdown on counterfeiters, financiers of terrorism linked activities and tax evaders.

With nearly 90% of transactions in India typically conducted in cash, temporary disruptions in economic activity due to the cash crunch did ensue. The after effects of reduced consumption have led the IMF to lower its estimate of India's GDP growth from 7.6% in 2015 to 6.6% in 2016, a revision that means India would not be the fastest growing major economy in the world (China's growth is forecast by IMF at 6.7% for 2016). IMF's sister organization, The World Bank, estimates India's growth to still be the fastest at 7.0%. More importantly, the widely prevalent belief by experts is that short-term pains will lead to longer-term gains. With an improved underlying financial system, wider tax net and stronger infrastructure spending, growth is expected to rebound in 2017. The IMF believes that India will once again hold the title of the fastest growing major economy with 7.2% and 7.7% growth forecast (IMF estimates) in 2017 and 2018 respectively.

Nearly three months post the demonetization announcement, economic activity has largely returned to normalcy. A significant proportion of cash transactions have moved to electronic payments – an intended consequence of the exercise.

The government has also kept its promise of meeting fiscal deficit targets – an achievement that has been lauded by many. Continued tailwinds from moderate oil prices have led to controlled levels of inflation and enabled the Central Bank to reduce interest rates to their lowest level in the past six years.
Uncertainty is the new normal
To be competitive in an ever-changing dynamic – fluctuating commodity prices, exchange rate movements, changing regulatory and political climate, new and non-traditional competition, evolving consumer needs and more – businesses need to be nimble and equip themselves with a strong degree of adaptability.

Mid-size firms have an inherent agility advantage as compared to both larger and smaller competitors. Their flatter organization structures, limited silos, aligned incentives across functions, breadth of resources and existing investments in communication infrastructure enable better information flow and faster decision making.

But what does 'being agile' mean for businesses? It doesn't mean having a knee-jerk reaction. Rather, it means having the foresight and processes to be able to respond to change proactively in a disciplined and structured manner.

Click here to read more
Union Budget – Highlights from the Presentation
On February 1st, Arun Jaitley, the Minister of Finance presented the 2017-18 fiscal year budget in the Parliament – his fourth time delivering the annual plan. Given the recent demonetization exercise and the expected windfall from previously unaccounted funds entering into the formal system, there were many expectations from different constituents.

The finance minister had an interesting balance to strike in the budget – ensure macro-economic stability and prudent fiscal discipline, while boosting domestic demand and GDP growth, continuing the pace of economic reforms, and focusing on priority areas such as infrastructure, employment generation and bank recapitalization. His party colleagues would, of course, also have had an eye on the five state elections that are around the corner.

Holistically, the budget delivered on several expectations. The Finance Minister made a massive push on public spending, increasing government capital expenditure by 25% for 2017-18. This was universally welcomed as India's spend and quality of infrastructure have not kept pace with its growth trajectory and it is often stated as a bottleneck for efficiency. The government has set aside Rs. 396,135 crores (USD 58 billion) for creating and upgrading infrastructure in the next fiscal year – impacting roads, railways, waterways and civil aviation. This push on public spending will also lead to job creation, and continue to stimulate domestic consumption, an important need as private investment has been lagging for the last couple of years.

Small and mid-size businesses make up 96% of companies in India. In an effort to encourage their growth, there has been a 5% reduction in their tax rate (from 30% – 25%). This only applies to businesses with annual revenue of less than Rs. 50 crores (approximately USD 8 million). Personal income taxes at the lower income brackets were reduced. More importantly, with a much simpler filing process, the government hopes that there will be greater reporting and adherence to tax filing.

The Finance Minister has signaled that the government intends to continue the pace of reforms. The Foreign Investment Promotion Board (FIPB), one of the final vestiges of bureaucracy related to foreign investment has been scrapped to ease the flow the FDI in India. The government also intends to continue disinvestments in Public Sector Enterprises and expects to raise Rs. 72,500 crores (USD 11 billion) through that in the next year. Labor law reforms, a contentious issue in the past, have also been placed back on the table.

Mr. Jaitley also took the opportunity to introduce reform for contributions to political parties, by restricting the amount that could be received anonymously in cash by 90% -from Rs. 20,000 to Rs. 2,000.

Ratings agencies would have been carefully observing the fiscal deficit projection. Adhering to fiscal discipline blueprint, the government has pegged the fiscal deficit at 3.2 percent in 2017-2018 with a target for 3 percent the following year.

A well-balanced budget with signals for continued reforms and fiscal prudence was well received by the market with the Sensex moving up 486 points (1.2%) after the presentation by the Finance Minister.
News & Updates
We are excited to welcome Vibhuti Agrawal as our most recent SCP fellow. Vibhuti is currently pursuing her PhD in Biological Engineering from the Massachusetts Institute of Technology. Vibhuti has previously worked in healthcare consulting and with PwC. She holds a Bachelors and Masters in Biochemical Engineering and Biotechnology from the Indian Institute of Technology.
Sukalp Tipre also joined SCP as a Fellow in the past quarter before starting his MBA at INSEAD. Sukalp had previously worked at Biocon and JPMorgan in Bengaluru, Mumbai and New York. Sukalp holds Bachelors and Masters degrees in Biochemical Engineering and Biotechnology from the Indian Institute of Technology
Upcoming visits and conferences
It was great to see many of you in Europe and in Singapore over the past few months.
We will be at the VCCircle India LP Summit in Mumbai on March 1st and 2nd, where Heramb will also be a panelist, and look forward to meeting several of you.

We are also scheduled to be in the US and the Middle East in the next few weeks. In case you would like to hear more about SCP and mid-size investing in India, do let us know.