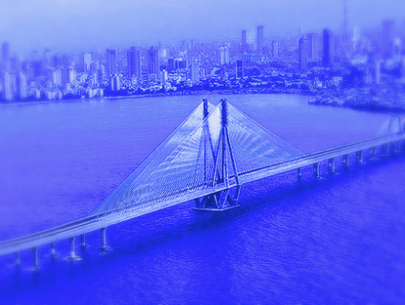 2016 has been a great year – for pollsters. From the Brexit referendum to the US presidential campaign to views on global economic recoveries and even on whether or not the latest iPhone would feature wireless headsets – there has been a deluge of opinion polls and data gathering exercises conducted this year.

If you're in the poll business, congratulations – it's been a productive year. If not, it's probably been a challenge to make sense of the copious and even conflicting flow of data and information, which seems to be pouring out of a fire hose, to determine the implications and best ways forward for your own business.

Companies around the world are collecting more data than ever before. The last few years have seen a surge in the number of ERP (Enterprise Resource Planning) systems and "big data" analytics companies who help businesses automate processes, streamline information and make better data-driven decisions.

One of the advantages of small and mid-size companies is that with fewer layers of hierarchy and associated silos, it's much easier to get real-time information and data from across functions. But how does one ensure an uninterrupted flow of accurate data as the company grows? Getting real-time information across functions, identifying meaningful insights and executing good decisions without becoming stuck in 'analysis paralysis' mode are crucial for long-term success. Investment in systems infrastructure, which enables companies to access accurate information and make the best data-driven decisions is critical and pays for itself many times over. We are choosing to shine a spotlight on this rather important aspect in this edition of our newsletter. If you have any additional insights or comments on it, do let us know.
The importance of strong IT infrastructure

On being asked about his decision making process, Narayana Murthy, the founder of Infosys, famously said, "In God we trust, all others must come with data."

In order to make the right businesses decisions, having systems that enable access to real-time, accurate and holistic data is imperative.

When asked about the strength of their businesses, entrepreneurs of small and mid-sized businesses describe the differentiation of their product/service, management's capability and their ability to meet the needs of the consumers. However, when probed on their systems, many admit that they have grown in spite of a weak IT infrastructure. The question – "When should we start proactively investing in ERP?" – arises without fail.

ERP systems map, document and automate key steps in the business process, provide access to real-time vital information and free up valuable management time to focus on growth initiatives. The question therefore really is, "Can you afford to not have an ERP system?"

Click here to read more
Indian Economy – boosted by continued reforms
The last few months have seen a series of pivotal reforms in India. Nearly a decade after it was first introduced in Parliament, the landmark Goods and Services Tax (GST) Bill has been passed. Doing away with a myriad of tax levies and convoluted structures, which vary by region, the GST effectively unifies India's 29 states under a common tax rate and is likely to significantly enhance business productivity. Industry associations predict that once implemented, (target date is April 2017), GST will boost India's economic output by 1-2%.

Earlier this year, Parliament passed the Bankruptcy Code – a significant step towards enhancing the ease of doing business in India. The Code allows early identification of financial distress and timely resolution, or, if required, dissolution of the impacted business, thereby helping all stakeholders. To enhance the credit markets, the Reserve Bank of India (RBI), which historically rarely opened the banking license window, has now issued guidelines for offering the licenses on tap.

There has been some external help with the distribution of monsoon the best that it has been in three years. While agriculture accounts for approximately 16% of India's GDP, nearly half the population is dependent on farm income and a boost in that has a positive impact on consumer demand. Good monsoons, combined with a stable inflationary environment have also led the Monetary Policy Committee to lower interest rates by 25 basis points in their first meeting under the leadership of the new RBI Governor, Dr. Urjit Patel.
Post investment – the importance of a 100-day plan and its execution

A little over a month ago, SeaLink Capital Partners led an investment of $15 million in NephroPlus, India's largest network of dialysis focused centers. We have been very impressed with how the team has scaled up its operations in the last few years while retaining a sharp focus on quality, and are excited to partner with them on future growth plans. But there is no time for celebration post investment. Rather, it is straight to next steps.

Prior to investment, portfolio company management and SCP develop a 100-day plan which focuses on key value drivers identified during due diligence. The management team owns the plan and receives support from SCP on it.

As Dwight Eisenhower famously said, "Plans are nothing, planning (execution) is everything." SCP believes that an involved investor can add considerable value by providing a portfolio company with best practices in a variety of fields including sales and marketing, financial controls and accounting, information technology, supply chain management and organizational and leadership development. While management remains the primary owners of the initiatives, SCP helps to supplement their efforts in those areas, enhance the overall strategic focus and also strengthen overall corporate governance, all of which can help businesses (and investments) reach the next stage.
News & Updates
SeaLink Capital Partners has a robust Fellowship program (3-6 month positions) to attract and develop high quality talent. We are excited to welcome Mohnish Khiani as our most recent SCP fellow. Mohnish joins us from Nomura where he was part of the Investment Banking team. He holds a Bachelor of Technology in Engineering from Vellore Institute of Technology and a postgraduate degree in management from the Indian Institute of Management, Shillong.
Upcoming visits and conferences
It was great to see many of you at the SuperReturn Asia Conference in Hong Kong and the VCCircle Healthcare Conference in Mumbai. Over the next two months, SCP team members will be in Singapore, Europe and the US.

If you would like to hear more about SCP, or the investment climate in India, please let us know. We would be happy to schedule a discussion.